In the fast-paced, breakneck speed of business today, having information on demand is vital, and decisions need to be made quickly and intelligently.
However, if you can't access the real-time look at your company's business profile or can't give up-to-the-minute data, you may be missing out. What's more, business intelligence software can be more expensive than you were prepared for and takes a lot of focus and effort.
The build time for your IT employees to take information from the dashboard to create a thorough look at how the company is performing could take longer than you expect as well.
"It can take six to twelve months for companies to put together a dashboard. In addition, if you ask for IT for a report, it can take a week or two, and once IT develops it, the information is outdated," said Alan Sheppard, owner of LSG Solutions.
It's time for a solution that makes information useful and accessible quickly while communicating in an effortless manner.
Enter Multipeers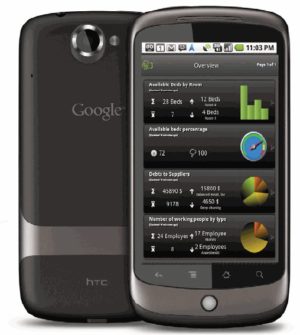 Offered through LSG Solutions, Multipeers is software that ensures that critical information can be accessed anywhere and anytime using a mobile device or desktop. Users and key executives can quickly and easily see a real-time picture of the performance of a business in a way that's organized and easily managed.
What does Multipeers do?
Imagine having all the business information you need delivered to your mobile device or computer when it happens. Not only is all the important data delivered in a rich graphical manner that allows for easy analyzing, it also quickly creates data visualizations out of any database – outside and inside the system – to give access to metrics, data and other information.
Additionally, those same business indicators can be shared.
"Multipeers can act as a communications tool," said Sheppard. "It can send alerts to groups, and you can add a real-time ticker that shares information as it happens. With the dashboard communications, Mulitpeers prompts users to order, fix a problem and take corrective action."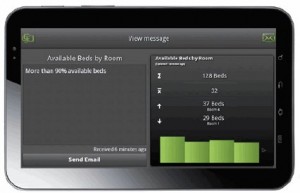 And the program ensures no drag on the IT department. The program is easily installed and requires no previous training. It can be used with PCs, Linux, Macs, as well as Apple's iOS and Android mobile platforms.
"Our niche is small to medium-sized companies who have failed to implement or have no business intelligence software," Sheppard said. "They have a 200 headcount business and may or may not have the ability to present a real-time view of their business. They can see metrics they didn't know they could get in real time, and IT departments like it because it's easy to manage and doesn't take a week to create a report."
Multipeers offers a system that does it better, faster, easier and cheaper than the other business intelligence software on the market with an easy communication aspect that allows you to get vital information out with quick results.
"It's the easiest solution out there," said Sheppard.
Do you need better business intelligence software? Contact us to see if Multipeers is the right solution for you.