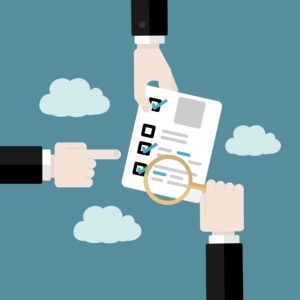 Recently, a company in Oklahoma told us about their experience being audited by Oracle. They were long-time Oracle users, and had never previously been audited.
Over the course of many years, their company's IT personnel installed and ran various Oracle programs, but never performed a self-audit to check for appropriate licensing.
For this client, years of installing new features without referring back to their licensing agreement with Oracle ended up costing them a lot of money. $200,000 to be exact.
This is a common problem we see. Often, businesses install Oracle software, and as their IT needs change, install more software. However, during the installation process, there are specific boxes that get checked, allowing for greater functionality that is over and above what's provided in the business' original software license with Oracle.
This cycle gets repeated. Over time, this leads to major (and expensive) problems during an audit.
Here's what you need to know in order to prevent an expensive penalty from an Oracle software audit.
Oracle's honor system
Unlike Microsoft systems, Oracle's software can be installed based on an honor system. Oracle does not require a key code to install their product.
While this allows for ease of use at install, it can also allow users to inadvertently install features they may or may not need, and which may or may not be included in their licensing agreement.
Oracle does perform random audits of users. If a user (business) is found to be using software or features without the proper licensing, Oracle charges a penalty based on what the user would have paid if they bought the appropriate license in the first place.
Be the skeptic
Any time your team is installing new software, be the skeptic. Teach your IT people that it's okay to question whether a new feature is included in the license.
Always refer back to the licensing agreement for comparison. If something isn't clear, be proactive and reach out to Oracle or an approved Oracle vendor, like LSG Solutions, with any questions.
Self-audit
Get your IT staff in the routine of preforming self-audits. Compare the current software running with your licensing agreement to see if there are any gaps.
If gaps are discovered, ask questions such as:
Is this feature being used?
Why was this feature turned on or installed?
Should we purchase the appropriate license or uninstall the item?
As always, LSG Solutions is ready to help your organization with any needs related to Oracle software licensing. Some of our clients will self-audit and then ask us to assist in verifying the information, which we're happy to do.
Though we are an Oracle Value-added Reseller in Oklahoma, our relationship with our customers is paramount. We're not the Oracle police. We don't report customer information back to Oracle. But we will help you get back in compliance, so you won't face a huge penalty if Oracle audits your company.
Please contact us at 405-285-2500 or our contact form for questions and other assistance.