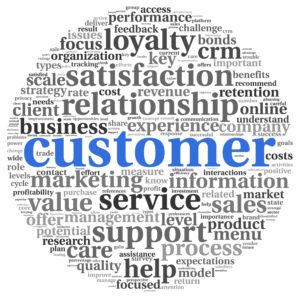 In the world of Oracle licensing agreements, new technology, and constantly updated versions, confusion reigns supreme. Often business owners find themselves reviewing renewals with little understanding of the jargon within the contract.
This is not because of any deficit on the part of the owner. Oracle lingo is complicated, even to those who "eat, sleep and breathe it."
Here's are some of the issues we find that Oracle customers often run into.
I don't understand my licensing agreement, which worries me.
First, you are not alone. We often get calls from folks with the same concern. Since we work with Oracle applications every day, we are a good resource to help walk you through your licensing agreement.
We also find clients have questions about renewals and migrations. We can help answer those questions and develop a strategy to migrate from legacy Oracle technology to newer Oracle technology.
I have to go with a big-name reseller to get accurate answers, right?
Companies, agencies, and municipalities are short on resources. Invariably, they don't have time to build relationships with resellers. This leads to going with what's perceived as the safe bet; straight to the product owner. In this case, it is Oracle or one of the big national resellers.
However, these large resellers often have high sales turnover issues. LSG Solutions offers a different option. We don't have sales quotas, therefore there are no conflicts in the sales process. Sales commissions are the same regardless of product.
Along with that, we typically implement what we sell, allowing checks and balances regarding product and functionality. We see first-hand the needs of your organization, and can recommend product and strategy built to fit your need; no more, no less.
What if I'm out of compliance with licensing?
First, we aren't the police for Oracle licensing. We will certainly advise you when we discover compliance issues, but we will not come in, perform an audit, and report it to Oracle.
We are here to serve our clients. We understand that with the roll-out of new versions, it's easy to be confused about licensing requirements. That's where we can be a valued resource providing the most up-to-date information.
It's important to note that we are not incentivized as a partner on support issues. We do it because we believe it's the right thing for our clients. Our goal is to offer personalized service to meet your organizational needs.
If you would like to discuss these or any other questions regarding Oracle products, please let us know. We never charge to give advice. We believe this is how we build sustainable relationships with our clients, and become a trusted business partner.
No tags for this post.