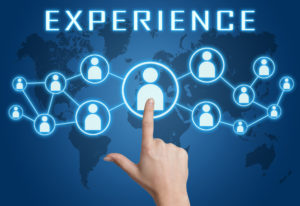 We often get asked if we are a contracting firm. The simple answer to that is, "No."
LSG Solutions does not hire newbies into entry-level positions and then try to train them to be the equivalent of a skilled worker. Contracting firms typically hire three new employees for every one skilled worker.
We pride ourselves on being a skills employer, rather than taking the the "body shop approach" that some IT companies take. We invest heavily in our team members and in addition, subcontract our FTE staff with some of the best technologists who enjoy our projects and our approach to client projects.
We do not guess and assume someone has proper skills based on a resume. We vet for the advertised experience by the in-house experience we already have. Our hiring process is rigorous to ensure we have the most skilled talent available to our clients.
Technology experience
The team at LSG is comprised of people with a wide variety of technology experience. This, combined with continuing education into the latest advancements, means our people have a "big picture" view of projects and their future impacts.
Project management
If you have read a few of our past blog posts, you're probably with familiar with our commitment to project management. Ensuring transparency, completing project goals, and building lasting relationships drives our team members.
Our employees don't think like technicians. We approach our work as project managers, understanding the importance of accountability, building trust, and ultimately, customer satisfaction.
Our staff brings experience, technology, advisory, and project management experience. Our focus is on your deliverables, not our hours on a timesheet. We believe these are the qualities that help us collaborate with clients and move their business forward.
No tags for this post.