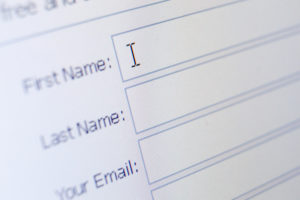 Oracle Forms is a legacy product that's nearly as old as Oracle itself. For decades, it was what you used to build software for data entry or data retrieval. In fact, it dates all the way back to the late '80s and software applications that were character-based on green screen terminals. That approach was still used by an automative parts store up until pretty recently, in fact. And it's still in use by many companies but in its more modern form as a web-based application.
In the late '90s, Oracle started using their own Oracle Forms to develop off-the-shelf applications that they sold to the public, such as Oracle Financials and other business tools. They were the first ERP software vendor to provide a web-enabled version of their system, and Wall Street loved it. It took off like crazy, but then in recent years they began slowly migrating their own offerings away from Oracle Forms.
Back in 2017, they announced that Oracle Forms was coming to an end. They're no longer going to provide new updates and will only release patches when necessary. Premier support is available through the end of 2020, and then an extended support cycle will be available for an additional fee through 2023.
When Oracle first announced this in 2017, it seemed like it was a long way off. But here we are in 2019, and 2020 is not that far away. That means companies need to start thinking about what they have in place and how they will make a transition in the future.
Many applications that are running on Oracle Forms will continue to function just fine for a few years. But if you upgrade to a new version of Windows or Linux, there's no guarantee your application will be compatible. And if something stops working in your application, there may not be support to help fix it in the future.
We've already been talking with many of our clients about next steps for their applications. There are lots of options out there, including Oracle Application Express, as well as applications based in .net, php, and java. But the first step in the process is to truly understand what you have currently.
For one client, we started to explore their existing application and map out the various pieces involved, and it was much larger than anyone at the company realized. It's going to be a lengthy process to migrate it over to another system, but they also know it's something they need to start sooner rather than later. The older a system gets and the less it's supported, the more risk there is when you think about it suddenly not working.
If you have applications running on Oracle Forms, there's no need to panic, but it is time to start talking about a transition plan.
No tags for this post.