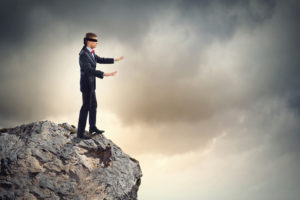 LSG Solutions has been helping customers with their information technology needs for many years, and we have a lot of clients who've been with us for many years as well. We're intentional about our relationships with our clients, and we're proud of the longevity of our client base.
It's a good reminder that it's easier to sustain a business with engaged customers than it is to have high turnover rates and a complicated sales process to get new clients. It might surprise some people to learn that we don't have a sales team at LSG Solutions. There have been times that we did have a sales team, but we haven't in recent history.
We focus on growing our business by developing long-term relationships and trust with the people we meet. Being genuine goes a long way in today's business world, and we've always been genuine. Many of our clients are making decisions about IT products and strategies that involve a significant investment, and it's critical that they trust us to guide them in the right direction.
In the IT world, people don't trust you if you're doing it wrong. We work hard for our clients and deliver IT solutions that work for their needs, and they trust us because we consistently deliver. We have a culture of continual learning because the IT world is constantly changing. We have to keep up with what's going on in order to advise our clients on the best solutions for them.
The entire team at LSG Solutions is committed to delivering the best IT solutions we can for every single customer. They're passionate about information technology, and they understand the purpose of what we're trying to do. And that translates into what they do for the customer.
I like to say that we have a virtual salesperson named trust. Because that's really how we sell our services. Our clients trust us, and they refer us to people who trust them to give a good recommendation.
If you're looking for an IT consultant you can trust, let's chat.
No tags for this post.