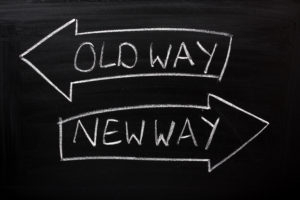 One of our clients, the Oklahoma Public Employees Retirement System (OPERS), needed to buy some new hardware and do a hardware migration. Some changes in licensing requirements and the need to be in full compliance were motivating the switch. Their internal team priced out options for the hardware migration but also priced out options for moving to the cloud.
They got some pretty impressive pricing for moving the system to the cloud and felt like it was too good to refuse. They hadn't really explored moving to the cloud before, so they didn't know what it would cost until they priced it out.
They brought us in as an advisor to verify that the cloud-based resources they were looking at would be adequate. Before spending the money and taking the time to make the switch, they wanted to be sure we didn't see any issues. And we didn't.
This situation is a little bit like when you have to take an old car to the shop multiple times for expensive repairs and start to wonder if you should just buy a new car. And then you find out that new car is much cheaper than you ever imagined, plus it's going to do everything you need it to do. Seems like an easy decision, right?
OPERS switched to what's called IAAS and DAAS—infrastructure as a service and database as a service. They set up their web server infrastructure and initially thought they would have to pay for new database licenses, but then they learned they could simply transfer their existing licensing. It's nice when initial perceptions of the cost of a project are way off once you're really looking at the numbers. It doesn't always happen, but it's nice when it does.
Do you have an area where you're hanging on to the old way because you assume the new way will be too expensive? Try pricing it out, and you might be surprised at how affordable some of the cloud-based options are. But like OPERS, be sure to consult an IT professional to ensure it's the right move for your business.
No tags for this post.