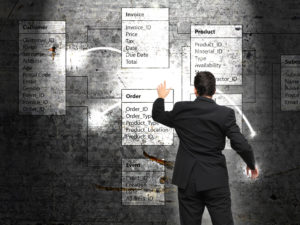 At LSG Solutions, we've long been proponents of Oracle Apex software. Because of Apex's low code concept, it allows for developers to produce applications much more quickly and without having to know all the specifics of HTML, CSS, Javascript, and other coding languages.
Apex first appeared as a product in 2004 with HTML-DB, and it's continued to evolve and improve from that time. Back then, it wasn't like the normal web apps we're used to today, but it did allow power users to build their own reports without waiting for a developer.
The latest version is Apex 18c, which we will be introducing to some of our customers because of the new features it offers to them. As with any database release, it's packed with new features, but some that stand out more than others. You can see a full list of features and release notes on the Oracle website.
One feature we're excited about is the integration of JET charts into the database. It's been an independent product in the past. As it offers a much better option for graphs, we're happy to see it fully integrated.
One thing that's definitely interesting about this release is that Oracle changed their versioning sequence for this one. Previously, they had used a sequential versioning approach where the biggest number was the most current version.
Now they jumped to 18 to adopt the year of release as part of their versioning strategy. Had they kept their sequential numbering, this version would be 12, so that's a pretty big difference. Oracle says the new releases will occur on a more regular cycle always designated by the last two digits of the year of release.
This version is available both as installed software and in the cloud, so it provides flexible options for customers who want to implement it in their current setup.
No tags for this post.