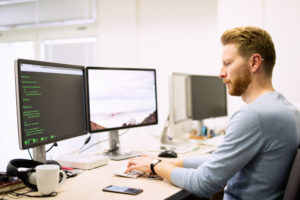 LSG Solutions was recently awarded a statewide contract to provide information technology services for state agencies and affiliates on an as-needed basis.
This contract originated with a request for proposal from the Office of Management and Enterprise Services (OMES). OMES is responsible for key functions at the state level, including central purchasing, central accounting and reporting, employee group insurance, human capital management, budget and policy services, and information services.
While OMES has technology staff assigned to various state agencies through their information services division, they recognize that periodic needs to augment staff can occur, especially with the complexity of state agencies and their affiliates.
With this contract, LSG Solutions will be able to augment the OMES staff as needed for a variety of tasks, including special projects or covering routine responsibilities when other staff members are unavailable.
Within our proposal, we provided proof of our past and current experience in multiple disciplines outlined in the request, including the following:
IT Administrative Services
Project Management
Application Development and Support (includes Systems Analysis)
Enterprise Architecture (Business & Technical Architecture)
Database Administration
Data Warehouse Architecture
Technical Grant Writing
It certainly comes as no surprise that multiple information technology service companies responded to this request for proposal from the state for a total of 12 responses. We have a long history of providing quality technology services to the state of Oklahoma, and we are pleased to be awarded this additional contract with the state.
Our services will include both on-premise and cloud environments, primarily for Microsoft and Oracle products, although our services can extend to other technologies as well.
The list of potential organizations we could help through this contract is rather lengthy, as the definition of state agencies and affiliates includes boards, commissions, counties, cities, school districts, hospitals, colleges, universities, and more.
No tags for this post.