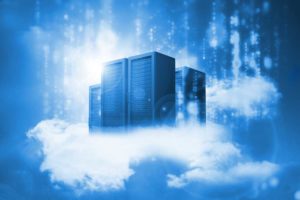 Not long ago we worked with a state government agency here in Oklahoma that was looking at either upgrading their hardware systems or moving to the cloud.
Initially, they were going down the traditional route, which is procuring more hardware. However, they had a forward-thinking IT director that called Oracle to see what the options were for a cloud-based solution.
The system they went with is known both as an IaaS—Infrastructure as a Service—and as a PaaS—Platform as a Service. Because of how seamless and affordable it is, it was a great choice for their needs.
There were three major reasons it was a good fit.
First, when the quote from Oracle came back, the IT director was rather surprised. It was going to be a lot more affordable to move everything to the cloud than it was to procure the new hardware and have their system administrator set everything up.
They even looked at the cost over a number of years, and it still saved them money.
Second, the physical location was important to them. They were actually working on moving some of their hardware off-site to a state-wide data center. So if they had opted to go the traditional route, they would have needed to set all the equipment up on-site initially, then eventually would have moved it to that data center. The cloud-based solution alleviated any risk and concerns with moving the hardware to a new location.
Third, their usage was going to be a public-facing app. It actually has to be exposed over the internet to users, and those users are everywhere physically. It's not like they're just on one intranet. So a public cloud solution was perfect for them in that regard as well.
What we found in this case is that this particular technology was a great option for moving to the cloud. It was very Oracle-centric. It used the Oracle Database Standard Edition, as well as Oracle Application Express. Other solutions with third-party technology can be moved to the cloud as well, but this case was very Oracle-oriented.
While there are times that physical hardware makes more sense than a cloud solution, it's true those cases are become more and more rare.
No tags for this post.