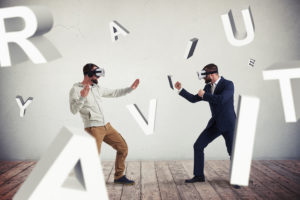 Chances are if you've worked in the software development world, you know the debates that rage regarding different development environments. Some developers wave the Java flag, while others hang on to .NET. At LSG Solutions, we believe customers should be comfortable with whatever development tool is being used.
LSG specializes in Java, .NET, and Oracle Application Express. We think that providing options allows us to meet the unique needs of our customers.
Past experience has shown us that while Java and .NET remain the heavy hitters in the industry, many of our clients simply don't need their complexity.
Think of building a house. Some people want to build a custom home, with endless design options. The customization will allow them to have a truly unique house, but the trade-off is an extended build time. For others, having a quality home built with a quick turn-around time is the most important thing. Customization takes a back seat to efficiency.
These software development options offer the same type of scenario, making it ever more important to work with an organization who understands your unique business needs.
For companies needing something extremely complex, like a trading platform, the flexible customization of Java or .NET is essential. However, a business needing a simple platform developed quickly will find that Oracle Application Express is a better fit.
Over the years, we've found that businesses usually make their software development decisions based on the existing environment they have in place. If, for example, a past developer used Java, that customer will naturally gravitate to Java.
By partnering with LSG Solutions, we can help you understand which available options may be best for your needs. Since we specialize in Java, .NET, and Oracle Application Express, we have the flexibility and expertise to provide a custom solution for you.
You won't get caught in the crossfire of developers championing their own favorite platform. By working with us to figure out what best suits your needs, you come out the winner every time.
Questions? Reach out to us today to discuss your options, and find out how we can help your business move forward.