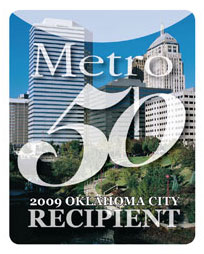 The Oklahoma City Chamber of Commerce hosted their annual Metro 50 awards dinner. The Metro 50 Award Ceremony recognizes The metropolitan area's fastest growing, privately-owned companies for the year are ranked based on their percentage of annual growth. Qualified companies are required to have revenues of at least $1 million for 2008. Metro 50 companies demonstrate positive growth in revenues; growth in the number of employees; creativity/entrepreneurship; and business development through the expansion of facilities, customer base or markets.
Alan Sheppard, owner and president of LSG Solutions, LLC was in attendance to accept the award as the 21st fastest growing private company in the Oklahoma City metro area for 2008.
Many of the accomplishment of this years success is contributed to LSG Solutions obtaining 92% top line revenue growth or an increase of 1.7 million to 4 million for the years 2006 through 2008.
"We are excited about contributing to the growth of Oklahoma City and being a part of this wonderful community, " said Alan Sheppard, "I would also like to congratulate everyone who is part of this prestigious award."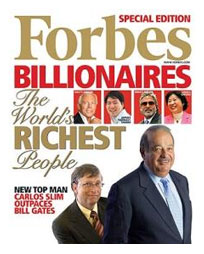 While no billionaires are found inside LSG Solutions, we are proud to be featured in the current Forbes regional issue circulated in Colorado, Kansas, Oklahoma, Missouri and Arkansas. In the feature, you'll find great coverage of LSG's culture, approach and offerings.