Creating & Managing a Library
Navigate to the Sales Library Admin page via the left bar menu or the Library card from the Home page.
If you chose the Library card from the Home page, click on Sales Library Admin card.
1. You need to define your bookshelves upfront. This definition does not have to be perfected upfront. You can always come back later and create or maintain bookshelves.   Notice the region titled Sales Bookshelves?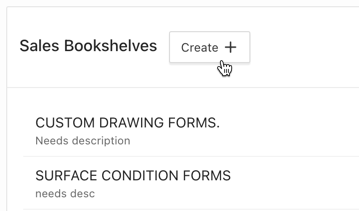 Click the Create+ button.  A modal popup window appears titled Create Sales Bookshelf.
Upload a PDF
Users with the APP ADMIN role are users privileged to upload documents to a particular library.  These users will notice the Upload Document button at the top of the Sales Library Admin page.

You will then be navigated to a popup allowing you to begin selecting, describing and activating each document, you wish to add to the library, one by one.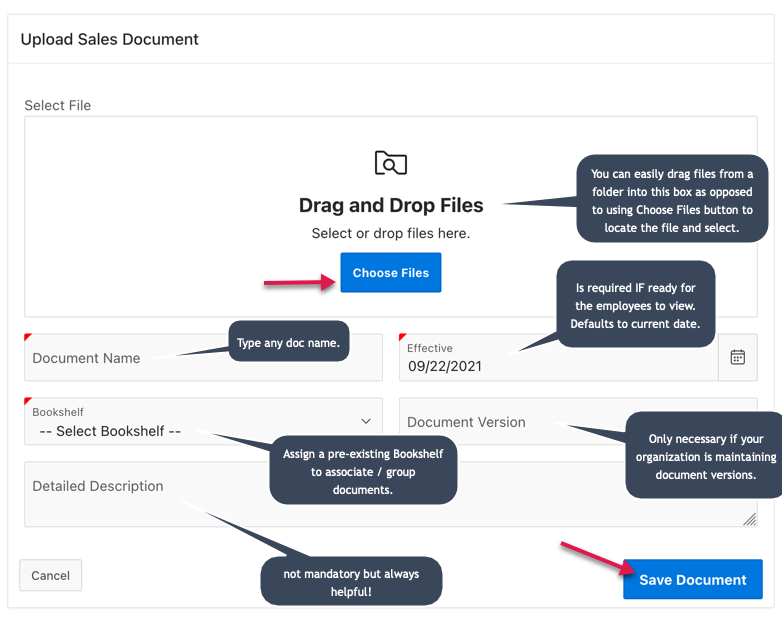 Complete the Upload process by clicking the Save Document button.
You may continue uploading more documents by repeating the previous steps.